Rodney LaVoie is the President/COE of Fiber Solutions which he founded in 1998.  With more than 25 years of experience in the Structured Cabling and Low Voltage industry, he brings vast technical and sales experience to Fiber Solutions. Rodney is also a State of Florida Limited Energy/Low Voltage active license holder.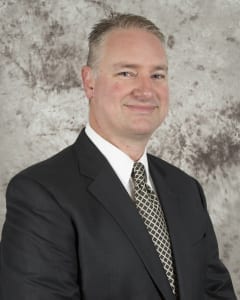 Prior to Fiber Solutions, Rodney worked for a National Electrical/Communications distributor for 7 years. During this time, he held several positions including inside customer support and outside low voltage sales in both Southwest Florida and Nashville Tennessee.
Before entering the low voltage industry, Rodney was enlisted in the United States Navy where he completed Radioman A and C School in San Diego California. After basic training, he was assigned to the USS Fort McHenry based in Southern California. The ships primary purpose was to provide Marine troop transport as part of the US Naval Amphibious Group. One of the Fort McHenry's many peacetime accolades was providing support during the Exxon Valdez oil disaster in Prince William Sound, Alaska.
Rodney was born in St. Petersburg Florida, and currently lives in Fort Myers, Florida with his wife and daughter.